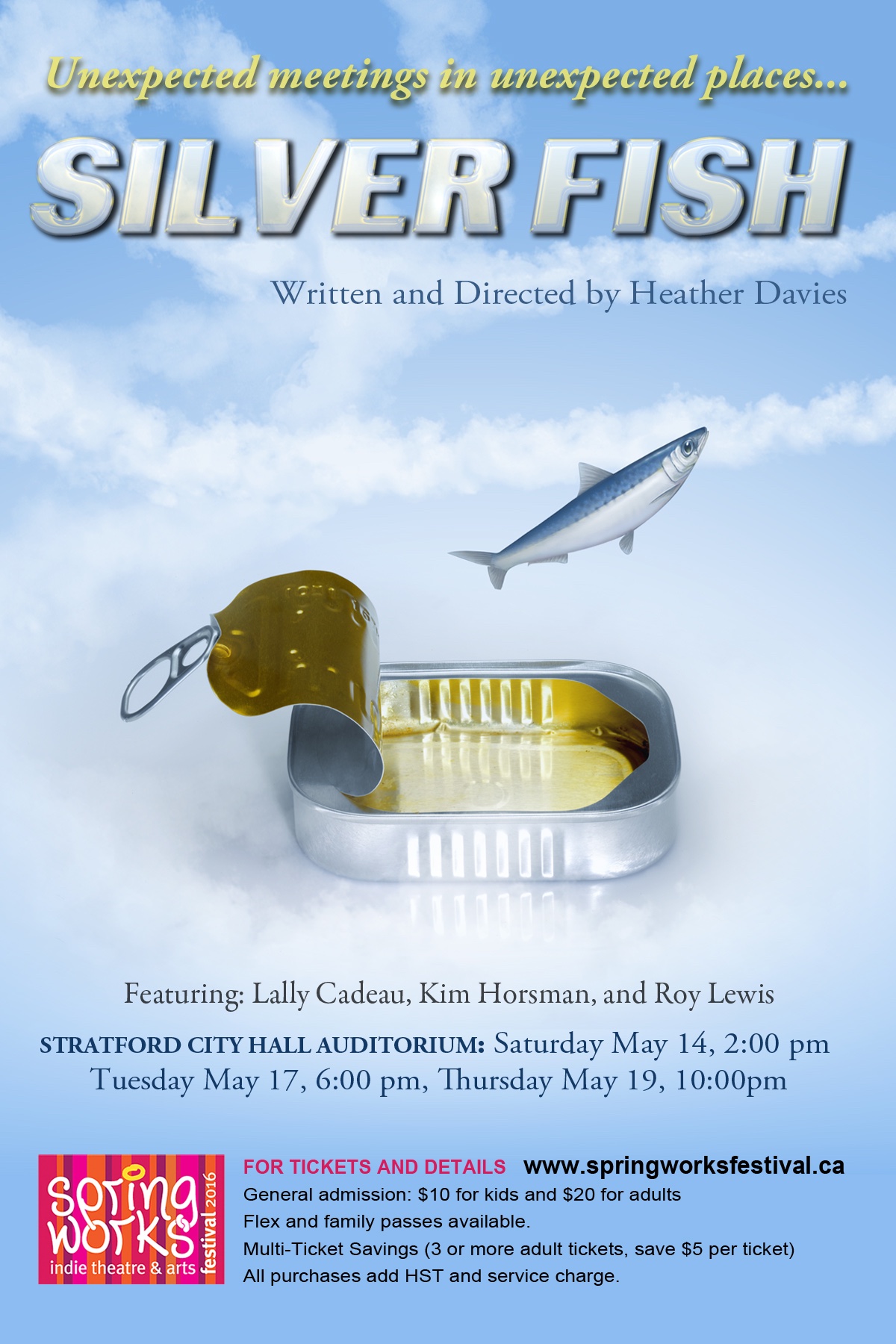 Here we go!
Our first reading is on Sat. May 14th at 2:00 pm in Stratford ON at SpringWorks Indie Arts Festival.
If you're able to join us to hear this play-in-development, it would be super to see you.
Featuring Lally Cadeau, Kim Horsman and Ngabo Nabea. A super team! I'm absolutely delighted to have this wonderful cast reading the play.
There's more info on the play here:
http://www.springworksfestival.ca/#!swf2016-silver-fish-1/prjrr
If you'd like to book tickets, here's the link:
http://www.springworksfestival.ca/#!mainstage-tickets/c1sa2
Thank you to everyone involved for their support of this play. I'm extremely grateful. It's been a fantastic experience getting to this point in the process and I'm looking forward to the SpringWorks adventure!